This call aims to support applied research which can help produce vigorous findings to contribute to the effectiveness of current responses to COVID-19 and build on these researches and outcomes for future responses to epidemics.
This call will focus on identifying priorities related to COVID-19 to understand the disease, prevent, treat and control it, as well as improving national resilience against similar pandemics. Rapid research that will generate outcomes to directly support the response is a critical contribution.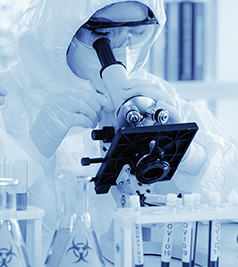 This call aims to support applied research which can help produce vigorous findings to contribute to the effectiveness of current responses to COVID-19 and build on these researches and outcomes for future responses to epidemics.
This call will focus on identifying priorities related to COVID-19 to understand the disease, prevent, treat and control it, as well as improving national resilience against similar pandemics. Rapid research that will generate outcomes to directly support the response is a critical contribution and proposals addressing any of the below categories are eligible for submission:
Testing and tracking incidents: a wide scale intervention with significant potential to find better ways to test infected patience and trace them
Genomics: providing a substantial contribution to the understanding of and responding to COVID-19 pandemic
Medical Equipment Manufacturing: supporting the production of vital medical equipment and supplies needed in pandemic response
Telemedicine: aiding existing healthcare delivery by supporting remote medical diagnosis, treatment and drug delivery for chronic, mental health and other patients.
To qualify for the R&D grant, the project must meet the following criteria:
Proposals should provide novel and critical insights into COVID-19 outbreak and/or potential opportunities to prevent, treat or control the outbreak.
Only purpose-driven and applied scientific research proposals will be considered. Basic research will not be accepted.
Preference is given to timely and cost-effective projects to enable the establishment of early and valuable outcomes.
Projects are expected to be co-funded (there must be a second source of funding).
Proposals must demonstrate potential long-term social and economic benefits to the country and society.
A research proposal must be submitted as per the guidelines.
Proposals may only be submitted by the following:

University and College faculty members. The academic institution must be accredited in, and having a campus located in, the UAE.
Non-profit, non-academic organizations: research labs, and similar organizations associated with education or research activities.

A member of the team must be a UAE national.
Collaborations with international reputable institution are encouraged and will receive greater priority.
PROPOSAL PREPARATION AND SUBMISSION INSTRUCTIONS
Full Proposal Perpetration and Submission
Letter of Intent:
Applicants must submit a preliminary summary of their project which must include the following:
Preliminary summary with highlighted outcomes and deliverables.
Total Budget – specifying the budget requested from Sandooq Al Watan and the co-funding amount from the applicant's University or any other agency funding the project
Collaborators, if any
Timeline
Internal or external review, if any, and by which entity has it been reviewed.
Applicants must submit the Letter of Intent through researcher.ae. In the application form, the applicant should upload the Letter of Intent in place of "Proposal Submission".
As this is an early stage of the application, applicants can upload a blank page to the "Letter of Endorsement" tab in order to complete the application submission process. Once the applicant is shortlisted a detailed proposal will be requested and a Letter of Endorsement will be required.
Full Proposal: following the preliminary summary review, Sandooq Al Watan's team will contact the applicant to submit a detailed proposal through email. The applicant can download the Proposal Template Here
The required information for the proposal will include:
Project description
Project deliverables
Proposed budget breakdown
Project timeline
Required Documentations:
A Letter of endorsement from the university or research center which grants the applicant permission to use the facilities.
List of participants. The list must include the participant's full name, UAE ID, nationality, job title, institutional and departmental affiliation, and email address. Participants must register on the platform.
Budgetary Information
Funding scheme:
Projects will only be co-funded. A second source of funding must exist when submitting the project proposal.
Anticipated Funding Amount:
The program intends to support a variety of projects, with the majority having small budget classifications (AED 200K-300K) or medium classifications (AED 400K-700K). There is limited availability for larger projects (maximum of AED 1 million). Appropriate funding amount will be assessed by expert reviewers. Therefore, proposals should include a comprehensive breakdown of the budget. Submissions with reasonable budgetary funding expectations have a greater chance of being selected for grants. Due to limited funding, proposals will be reviewed in the order received.
PROPOSAL EVALUATION CRITERIA AND PROJECT AWARDING
Evaluation Criteria
Proposals received by the submission deadline will be reviewed by a panel of external experts, if they meet Sandooq Al Watan's requirements for review. All proposals will be carefully reviewed by the external review panel, and applicants are invited to suggest names they believe are especially well qualified to review their proposal. The external review panel will evaluate the proposals based on the following criteria:
Overall Impact
What is the potential for the proposed activity to

Address a challenge within its own field or across different fields and
Benefit society or advance local economy (Broader Impacts)?

Significance
Does the project address an important problem or a critical barrier to progress in the field?
Innovation
To what extent do the proposed activities suggest and explore creative, original, or potentially transformative concepts?
Approach
Is the plan for carrying out the proposed activities well-reasoned, well-organized, and based on a sound rationale? Does the plan incorporate a mechanism to assess success?
Investigators(s)
How well qualified is the individual, team, or organization to conduct the proposed activities?
Emiratization
Does the project include Emirati individuals as team members?
Co-funding partnership
Has a second source of funding been secured for this project? Is the funding from an industry partner or from a university?
International Collaboration
Does the project include a collaboration with a reputable international institution?
Resources
Are there adequate resources available to the PI (either at the home organization or through collaborations) to carry out the proposed activities?
Budget and Timeline
Is the budget and the requested period of support fully justified and reasonable in relation to the proposed research?
Post-Review Process On the bases of the external review panel's evaluation and recommendation, suitable projects will be short-listed for funding. The applicant will be informed of the results and will be asked to attend a virtual meeting, as a form of a final evaluation, to discuss the project details or to discuss the external review panel's comments, if any.
Project Awarding and Reporting Following the confirmation of project's details with the applicants, Sandooq Al Watan will select the projects to be funded.
For all multi-year projects, the principle investigator or primary applicant must submit quarterly progress reports (some projects might require the submission of more frequent reports). No later than 60 days following the end of the project funding period, the principle investigator must submit a final project report, which includes the project outcomes.
Sandoq Al Watan's (SAW) Research & Development Grant (R&D) exists to help the people of the United Arab Emirates unleash their fullest potential on behalf of the nation.  The following are SAW's initial terms & conditions and some terms will be negotiated with the respective party upon awarding. Parties that choose to submit proposals to the R&D program must agree to the following terms & conditions:
By making a submission to R&D, entrants hereby agree to abide by the following terms and conditions, which also encompass any submission criteria outlined throughout the application process or mentioned on any of SAWs web pages in relation to the R&D program.
SAW will not accept responsibility for any submissions that are submitted incorrectly, lost by the submitter, mislaid or delayed.  Any submissions made after the submission deadline will not be accepted, unless we express through written correspondence that we have made an exception.
Submissions must be the entrant(s) own work and SAW reserves the right, using any available method of its choosing, to check all and any portions of submissions for plagiarism.  Any submissions deemed to have been a product of plagiarism, or research misconduct, in whole or in part, shall be disqualified.
All submissions will be reviewed, graded and shortlisted by judging panels chosen at SAW's preference.  All decisions made by these panel(s) are final.  However, appropriate justification behind decisions may be requested by entrants.
Entrants are responsible for ensuring that they hold full copyright in their own submissions or have obtained the necessary permissions to submit anything that may be copyrighted.  We may also share information, upon approval from the entrants, with other funders, government departments, regulatory agencies, partners and others with a legitimate interest in funding submissions.
SAW reserves the right to terminate an approved Grant at any time prior to the end of the Grant term in the event the work performed is in breach of any terms and obligations agreed upon. In the event of termination, no further Grant payments will be made, the Grantee(s) may be required to return any funds that have been advanced or the entire Grant.
By registering through SAWs R&D or any program under or in connection with SAW, entrants are agreeing to receive occasional updates from SAW on their entries and other projects under SAW.
SAW may, with reasonable time and notice, amend grant amounts and deadlines for upcoming cycles.
Entrants must get written permission before making any changes to the project or to its aims, structure, delivery, outcomes, duration or ownership.  If these changes are agreed to and approved by SAW, SAW reserves the right to add any additional conditions.  They will be set out in a separate legal agreement, where the entrant may not start any new or changed activity until the agreement has been signed by all concerned parties.
SAW reserves the right to amend the general terms & conditions posted on the website but will provide all entrants with appropriately timed notice before submission begins.
Depending on the awarded project, specific terms & conditions will be communicated and negotiated between the parties involved.