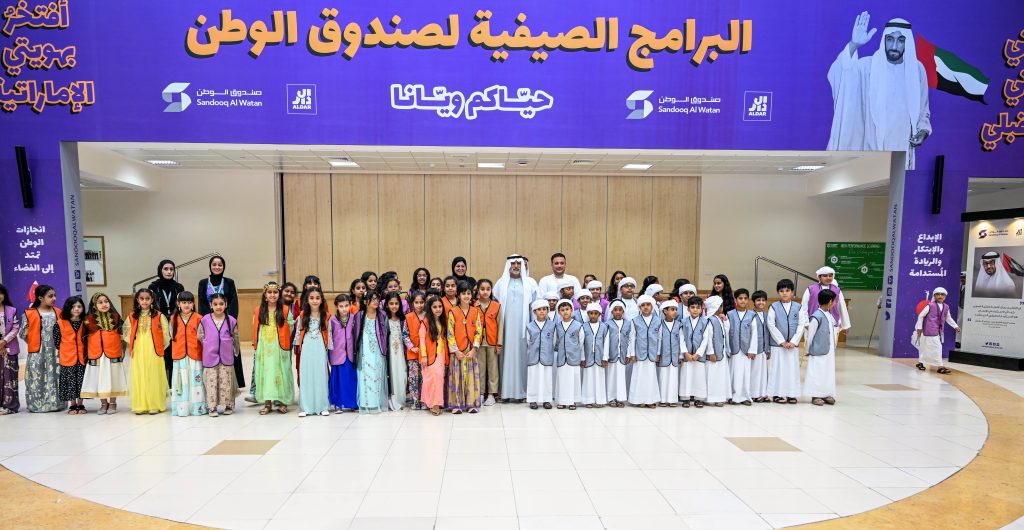 Sheikh Nahyan bin Mubarak Al Nahyan, Minister of Tolerance and Coexistence and Chairman of the Board of Directors at Sandooq Al Watan, commended the work of Aldar Academies and their partners, which collaborated with Sandooq Al Watan and various educational institutions, including ADNOC Schools, the Higher Colleges of Technology (HCT), and the Department of Education and Knowledge in Abu Dhabi.
During his appraisal of Sandooq Al Watan's summer programmes, Sheikh Nahyan said that he learnt from diverse students, parents and trainers about the programmes' activities, initiatives and workshops.
"These efforts have contributed to the significant success of the summer programmes in Abu Dhabi and Ruwais," he said.
Yasser Al Gergawi, Director-General of Sandooq Al Watan, lauded Sheikh Nahyan's guidance and encouragement, which motivated everyone involved to strive for the best outcomes and fulfil his vision for the programme.
Sandooq Al Watan's summer programmes focused on promoting national identity, encouraging creativity and innovation, and supporting young talents across various fields over the past two weeks.
Moreover, the programmes included activities related to environmental protection, sustainability and agriculture, which presented numerous ideas to engage students in actively contributing to sustainability and environmental conservation, including simple recycling projects.